Thanks to its strength and lightweight features, Dyneema® is used as rope a variety of fields

Ultra high strength yarn 8 times stronger than piano wire.

Extremely light, with a density of 0.97g/cm3 Dyneema® yarn is much less likely to sag than other existing fibers.

Due to its light weight, Dyneema® yarn is easy to handle.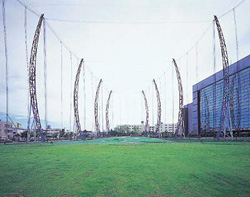 Dyneema® yarn is used in golf practice ranges across the whole of Japan.
(1)Due to the fact that the net is almost invisible, golfers experience a feeling of openness
(2)As the yarn is so light, the net does not sag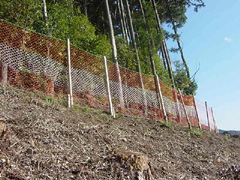 Preventing encroachment by deer, etc.
[Note]
We manufacture and sell Dyneema® yarn as a raw material. Please note that we do not manufacture or sell rope.