Features
Low Pressure Drop
TWINTOLONTM offers low pressure drop due to combination with ELITOLONTM.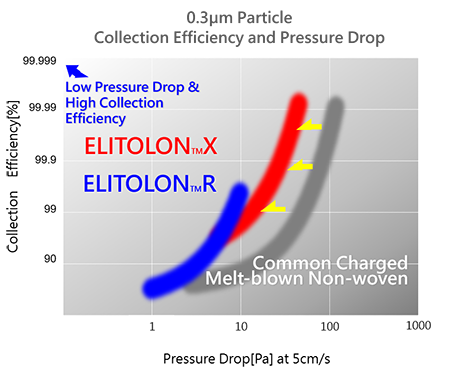 *1 The test dust is 0.3μm particles in the atmosphere. The above data is in-house measurement result for your reference only and cannot be guaranteed.
Gas Elimination
TWINTOLONTM can pack more granular activated carbon into an absorbing layer in a limited thickness due to combination with ELITOLONTM.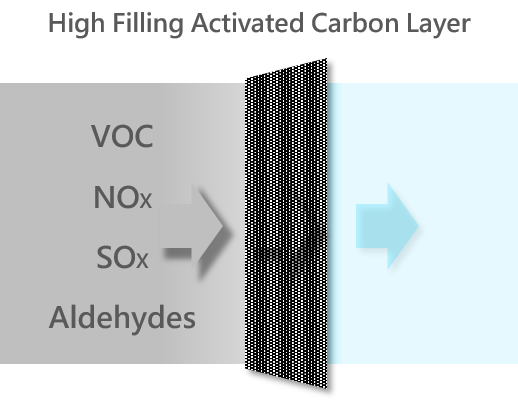 Additional Functions
TWINTOLONTM enables to extend the filter performace with deodorization technology for paricular gas elimantion enhancement and additional functions for the comfortable indoor air quality.
*1 The effect of the moisturizing was confirmed by the inhouse measurement under certain condition.