02
Message from the President
Our appreciation and
hopes for the future
Ikuo Takeuchi, President and Representative Director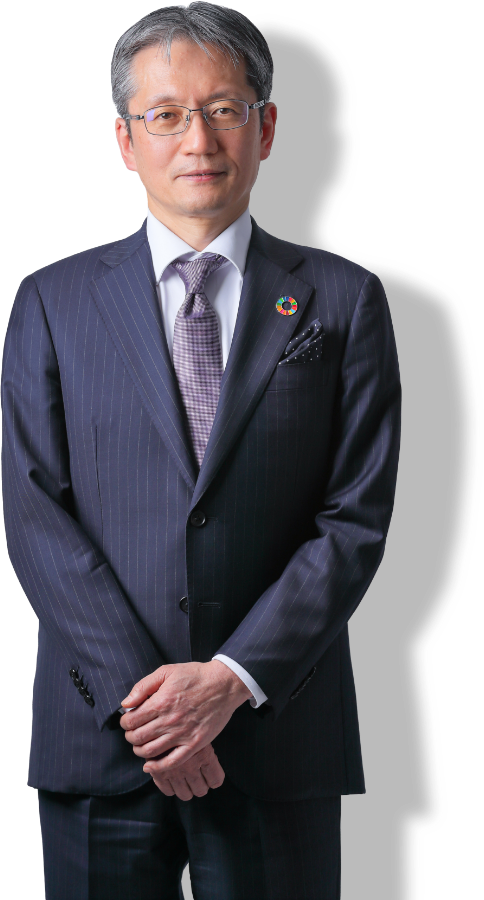 03
Corporate Philosophy
"Jun-Ri-Soku-Yu"
Adhering to reason
leads to prosperity
Our corporate philosophy is designed around what we call "TOYOBO PVVs," which are the guiding principles
of our group based on "Jun-Ri-Soku-Yu."
05
140th Anniversary Project
On the occasion of our 140th anniversary, we not only relocated our headquarters,
but we designed a monument for its lobby and redesigned our corporate logo.
06
Sustainability
Creating the solutions
needed by people and the earth,
we will contribute to
the realization of sustainable society.
TOYOBO Group's sustainability aims to create solutions to social issues through our business activities and contribute to the realization of a sustainable society.
Through these contributions, our Group strives for sustainable growth.