Report of TOYOBO materials
that realizes "CASE",
it is
new trend of mobility business
On the future mobility society, automobile will be requested environmental performance, safety, and convenience.
We use our comprehensive power stored so far, and propose not only materials but solutions to the theme of our customer.
On this page, we introduce about the application of our materials and new technologies for future automobile.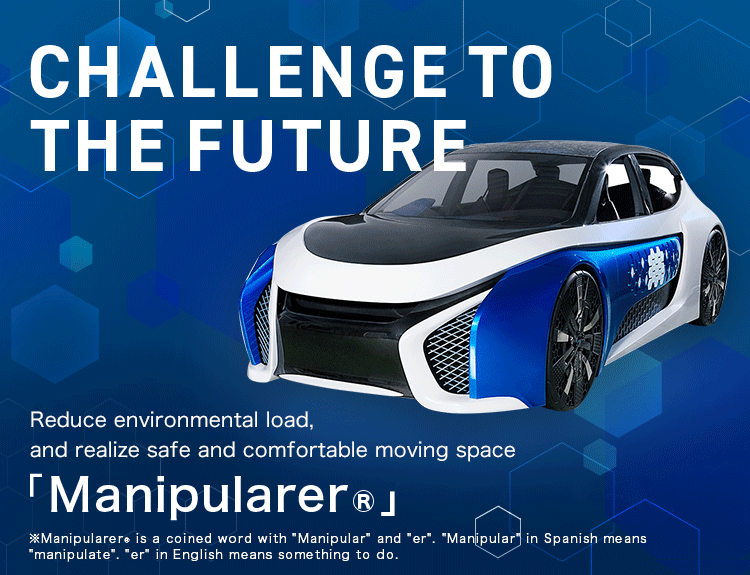 TOYOBO concept car "Manipularer®",
it manipulates air
※Manipularer® is a coined word with "Manipular" and "er". "Manipular" in Spanish means "manipulate". "er" in English means something to do.
Introduction movie of TOYOBO concept car "Manipularer®"


Introduction of TOYOBO materials on "Manipularer®"
On Dec. 2018, the concept car was completed that visualized the possibility of our materials and new technologies.
On this part, we introduce a part of the concept car. Total 50 items of our materials and technologies are used in arround EV battery, Interior, and Exterior. The concept car cannot move itself. But, if these items are used in next generation automobile, they will reduce more environmental load, and realize safe and comfortable moving space!
EXTERIOR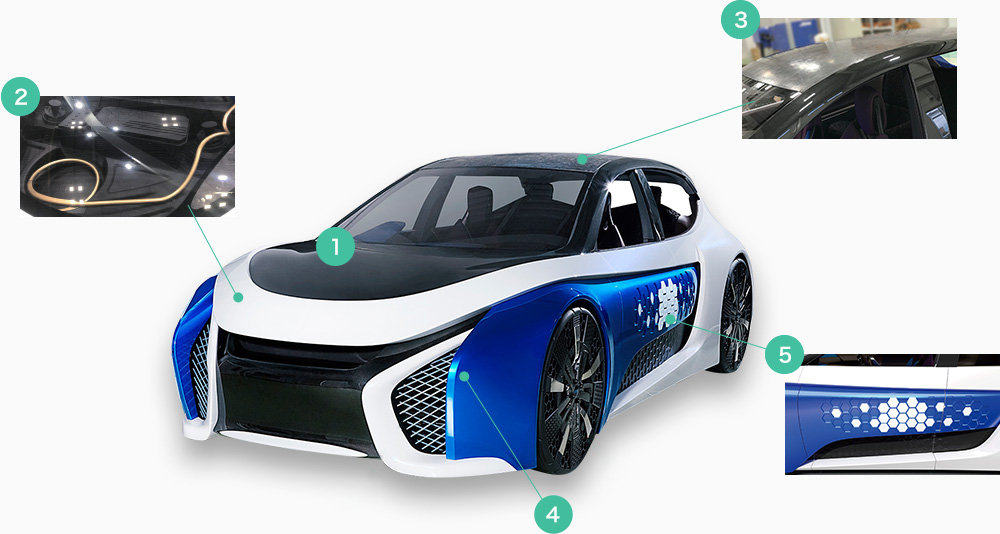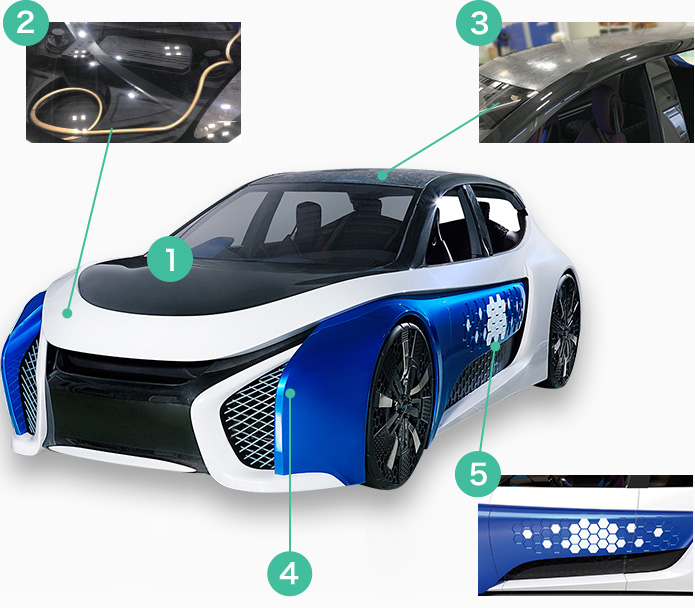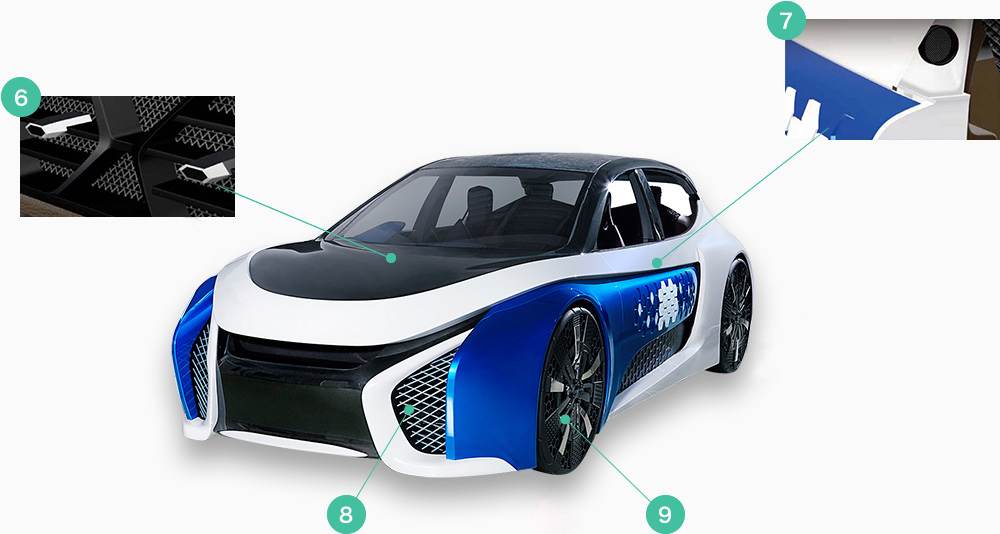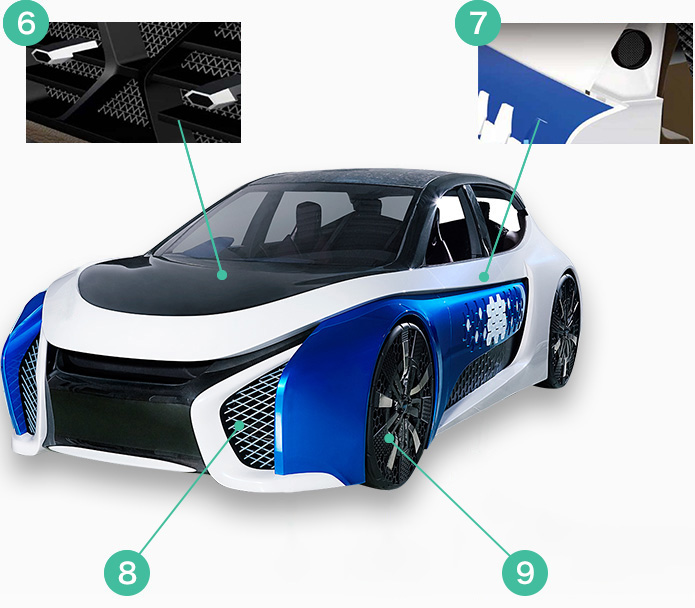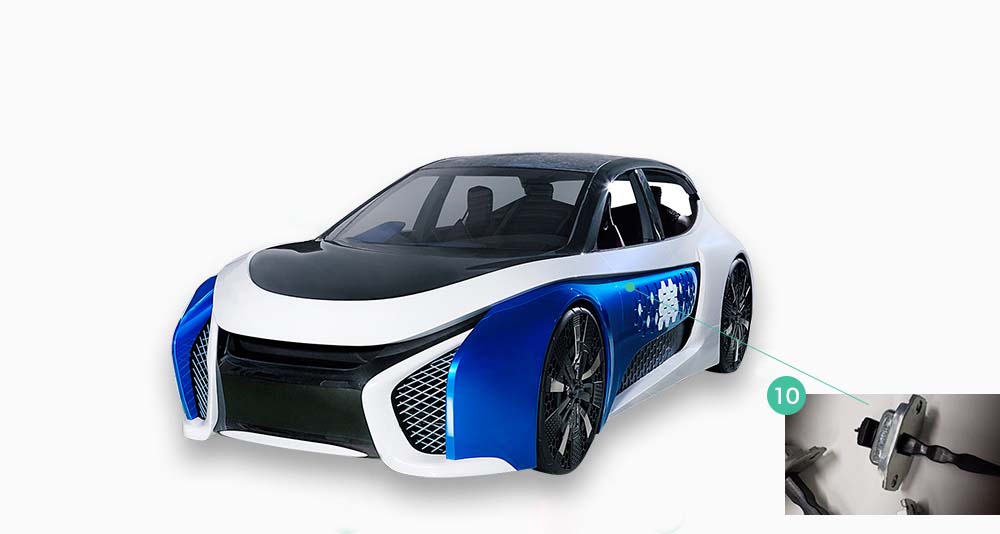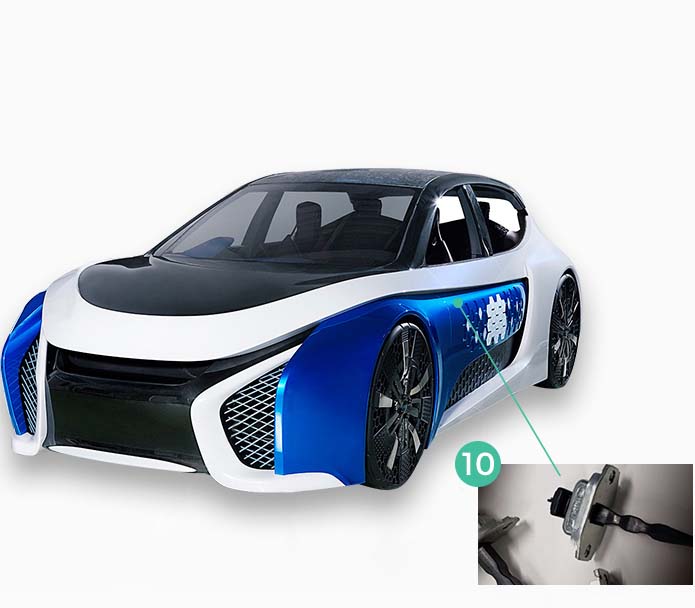 TOYOBO's challenge to realize next
generation technology "CASE" for automobile
What is "CASE" ?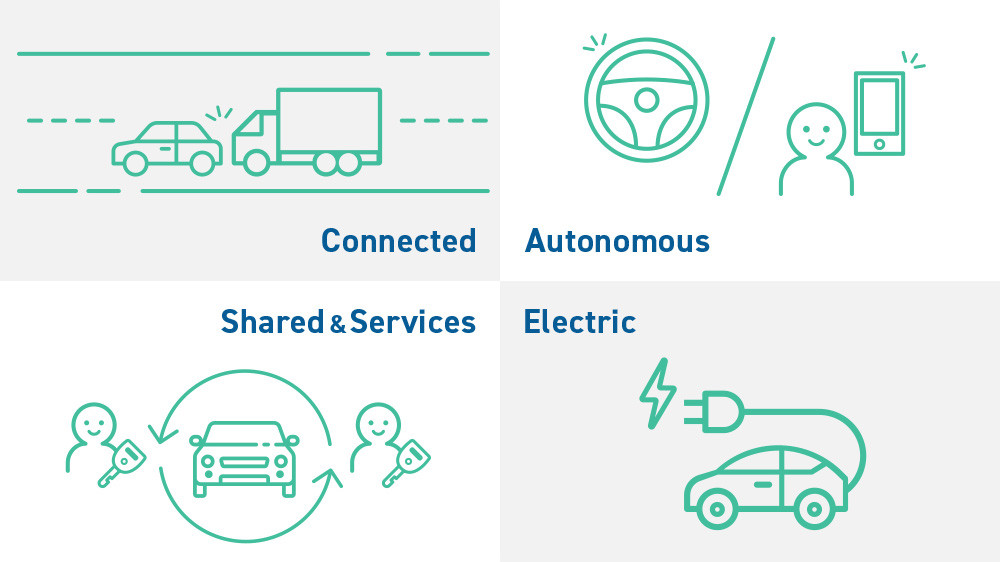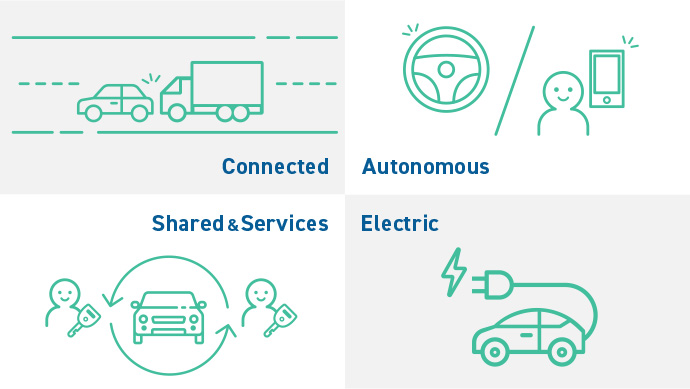 TOYOBO proposes solutions to realize "CASE" that expresses next generation technology and service.
"C" = Connected
"A" = Autonomous
"S" = Shared
"E" = Electric
CONTACT


inquiry

For inquiries and consultations regarding our products, please contact us by using this form.