Technology Fields
Toyobo's core technologies and strategic fields
"Our company's core technologies are polymer technology, biomedical technology, environmental technology, and comfort engineering technology.
The core technology is composed of various elemental technologies, and as they are deepened, new technological systems are created through combination, fusion, and restructuring, leading to product realization."
Creation of innovation through core technologies
In addition to thoroughly strengthening our proprietary core technologies, we will promote the combination and fusion of our technologies, including new technologies through the introduction of external resources. In order to provide solutions demanded by society, the market and customers, we will also utilize our core technologies and create innovations while anticipating changes in the market and marketing methods, as well as changes in digital technologies both within and outside the company.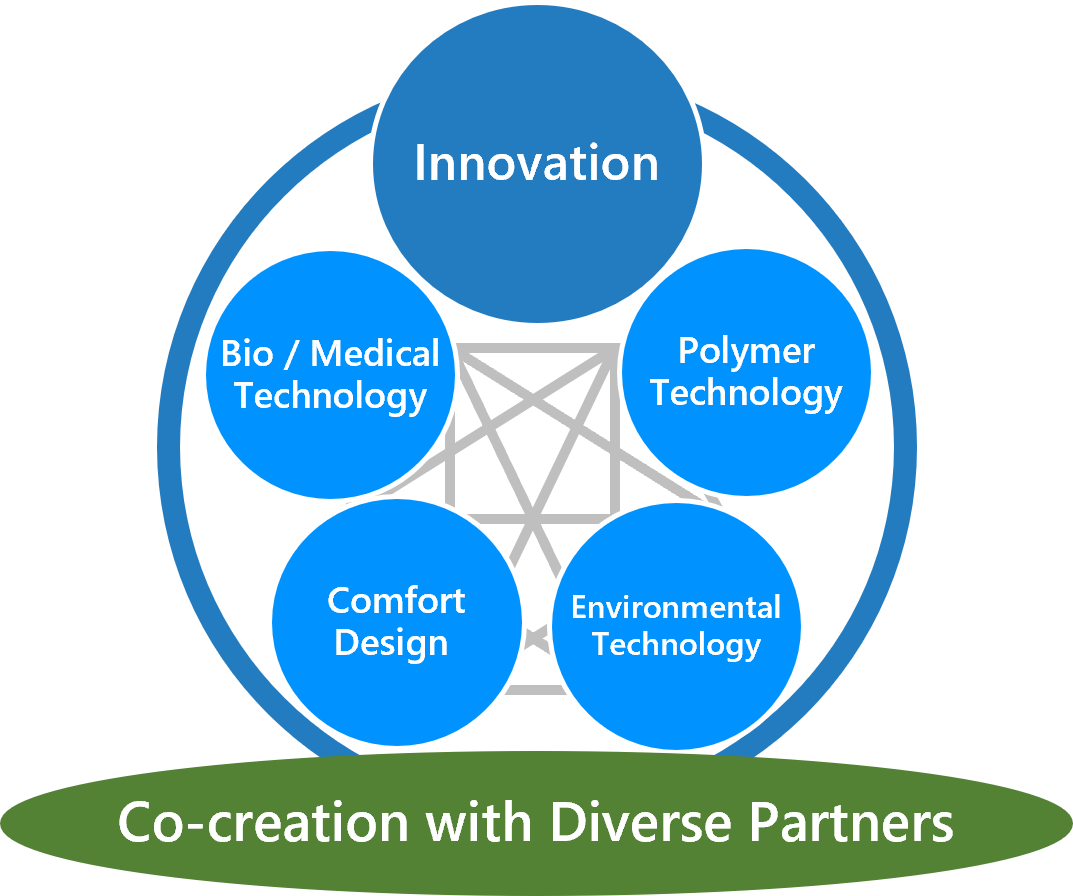 Critical domains for innovation (areas of value provision)
Technology is a source of competitiveness for manufacturers and can contribute to the sustainable development of society by creating sustainable innovation through technology.
Toyobo positions the following three solution areas as three critical domains for innovation (areas of value provision) required by the earth and people.
New Circulation Plastics Solution
Environmental Active Clean Solution
Well-Being Solutions
We will continue to create ever-evolving, societally-beneficial sustainable solutions by integrating and restructuring our core technologies and value chains, digitally integrating technologies, and innovating marketing.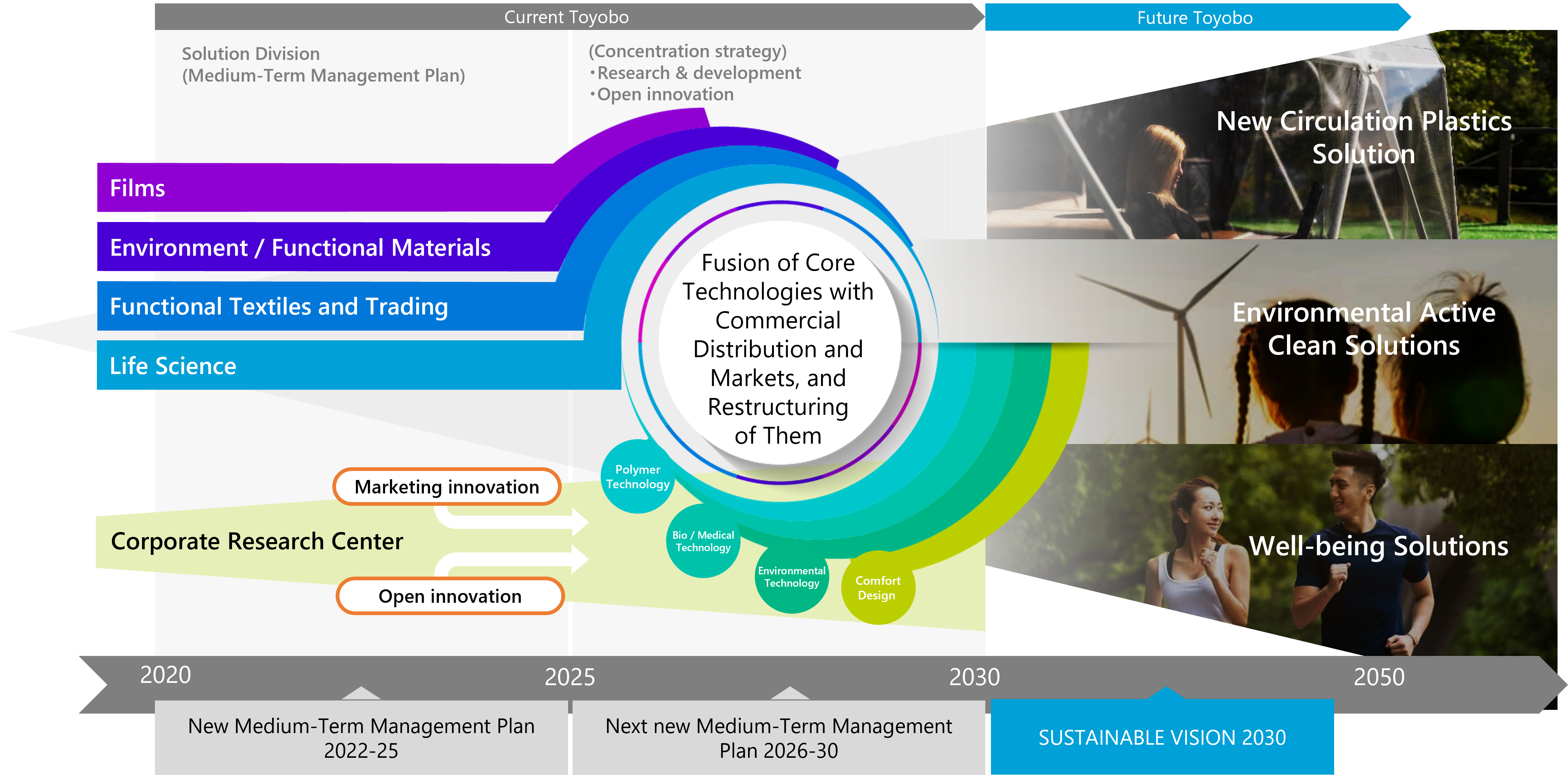 Vision for Innovation Creation (Refusion of Core Technology and Market)