Report Library
Sustainability Report
The Sustainability Report is the PDF version of Toyobo's sustainability website as of November every year.
The information on the sustainability website is updated from time to time.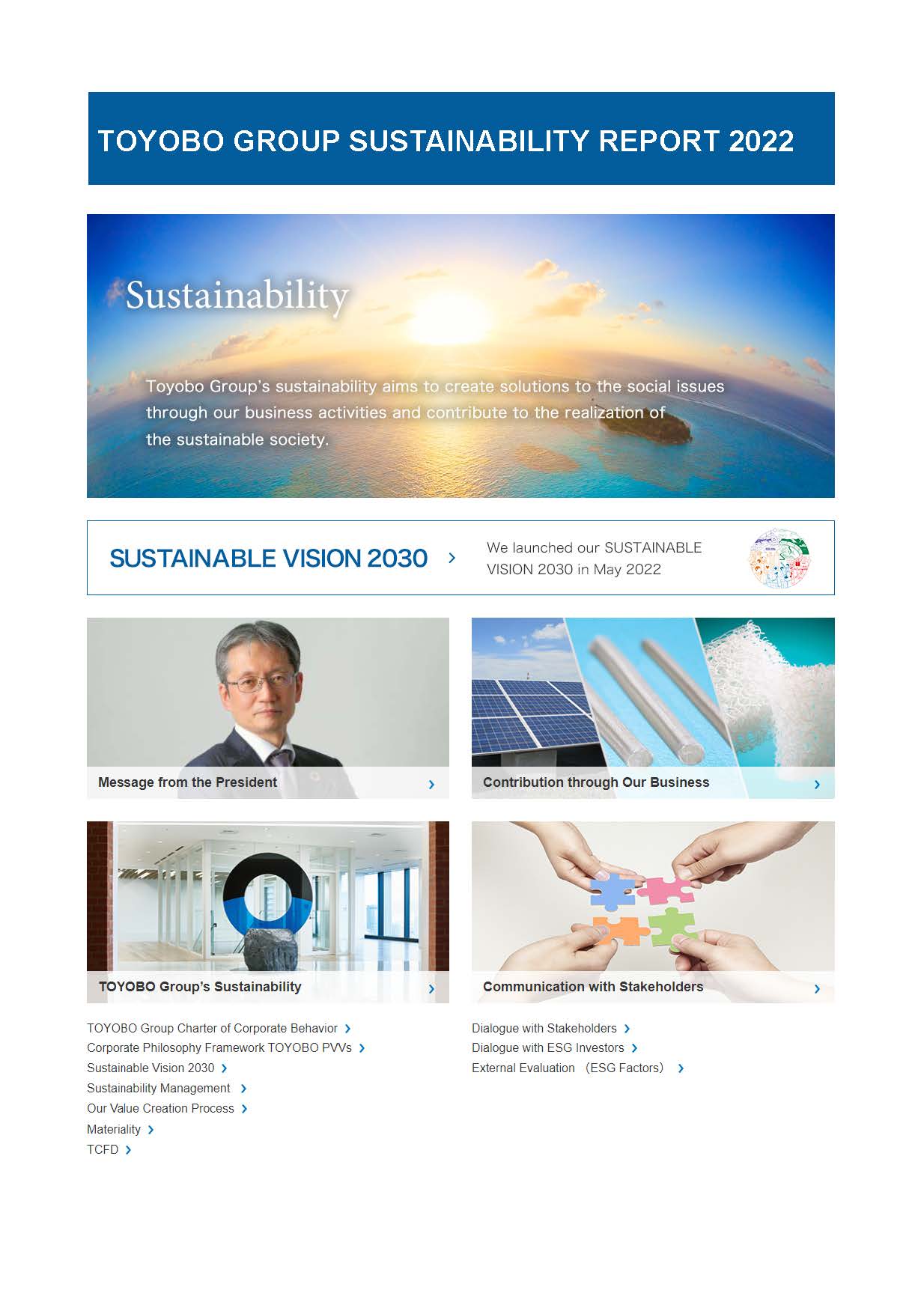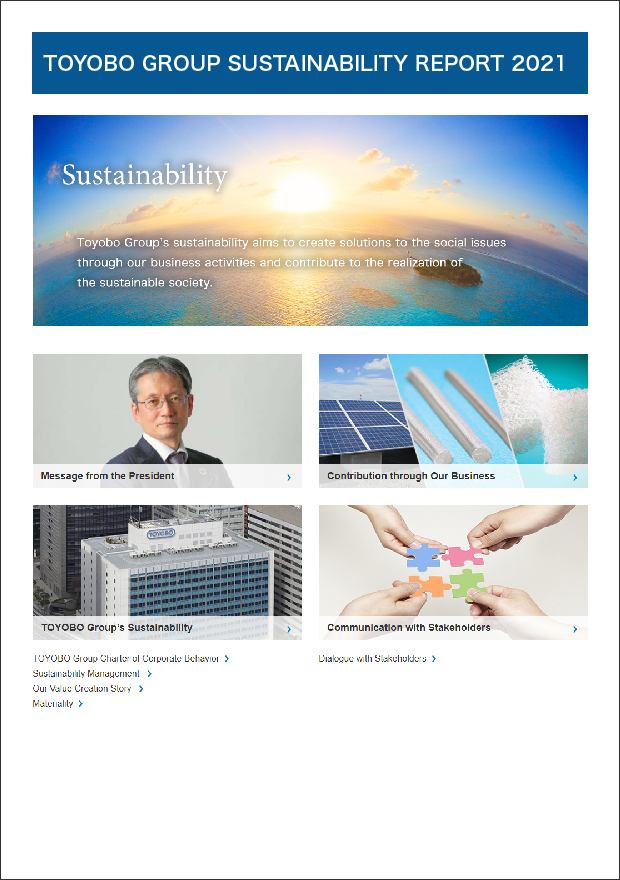 Sustainability Report 2021 (90.1MB)
Due to the large size of the file, it may take some time to open.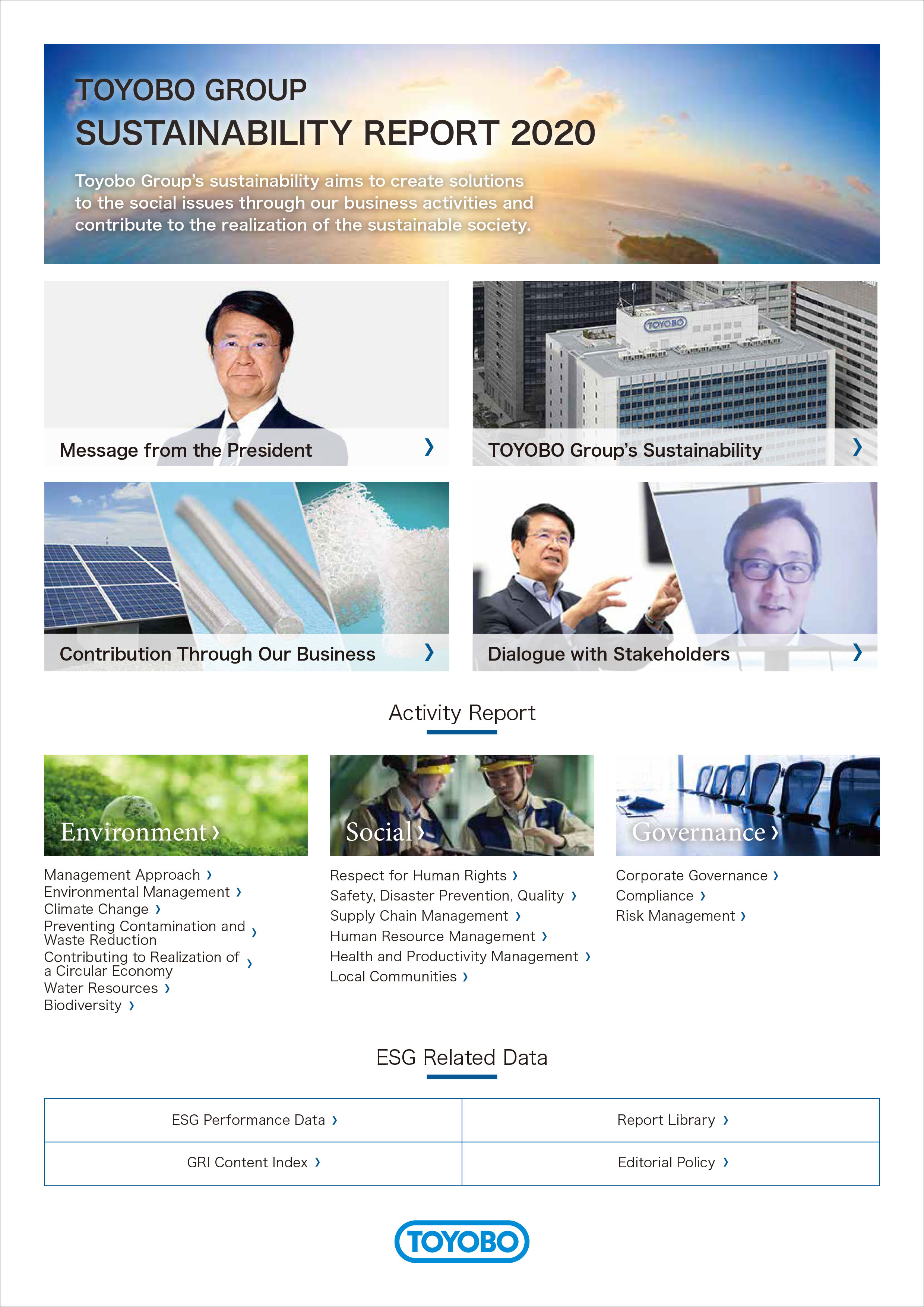 Integrated Report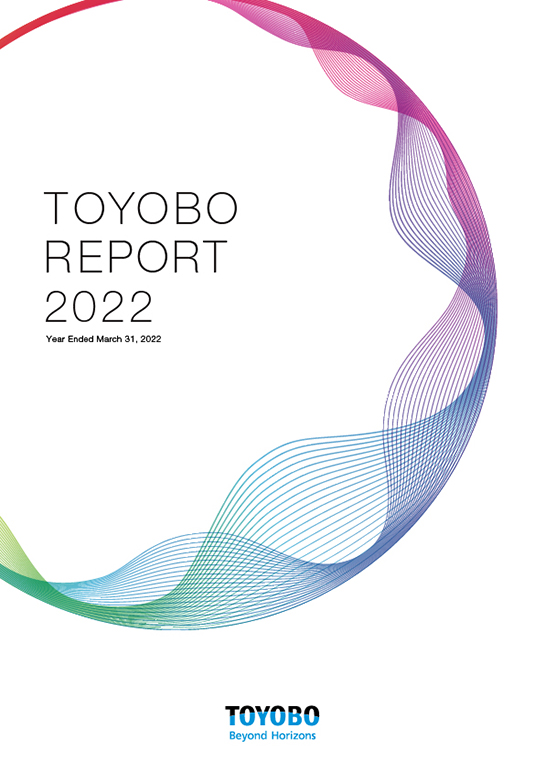 Integrated Report 2022 (8.24MB)
The wording of the "Financial Targets" on page 15 of the November 11, 2022 booklet has been changed (no change to the numbers).
The Toyobo Group has published the Integrated Report instead of the CSR Report since 2019.