Editorial Policy
The Toyobo group endeavors to provide comprehensive and easy-to-understand information disclosure, focused on ESG information, on the Sustainability website in order to promote sustainability activities and build even better relationships with all of our stakeholders.
The group also discloses basic company information on the About Toyobo website and information on financial results on the Investor Relations website. In addition, since fiscal 2020, the Toyobo group has issued the Integrated Report which summarizes financial and non-financial information in one publication as a tool for gaining understanding of the group's medium- to long-term growth strategy.
Period covered by the report
Fiscal 2022 (April 1, 2021 to March 31, 2022)
Results of some activities in fiscal 2023 are also included
Scope of the report
The scope of the report is TOYOBO CO., LTD. and its consolidated group companies. However, where it is difficult to gather information on the consolidated basis, the report discloses information on a non-consolidated basis or for group companies in Japan. In either of these cases, the scope of reporting is stated.
Updated
November 2022 (next update planned: November 2023)
Guidelines referenced
GRI "Sustainability Reporting Standards"
International Integrated Reporting Council (IIRC) "International Integrated Reporting Framework"
Ministry of the Environment "Environmental Reporting Guidelines" (2018 versions)
Ministry of Economy Trade and Industry "Guidance for Collaborative Value Creation"
Financial information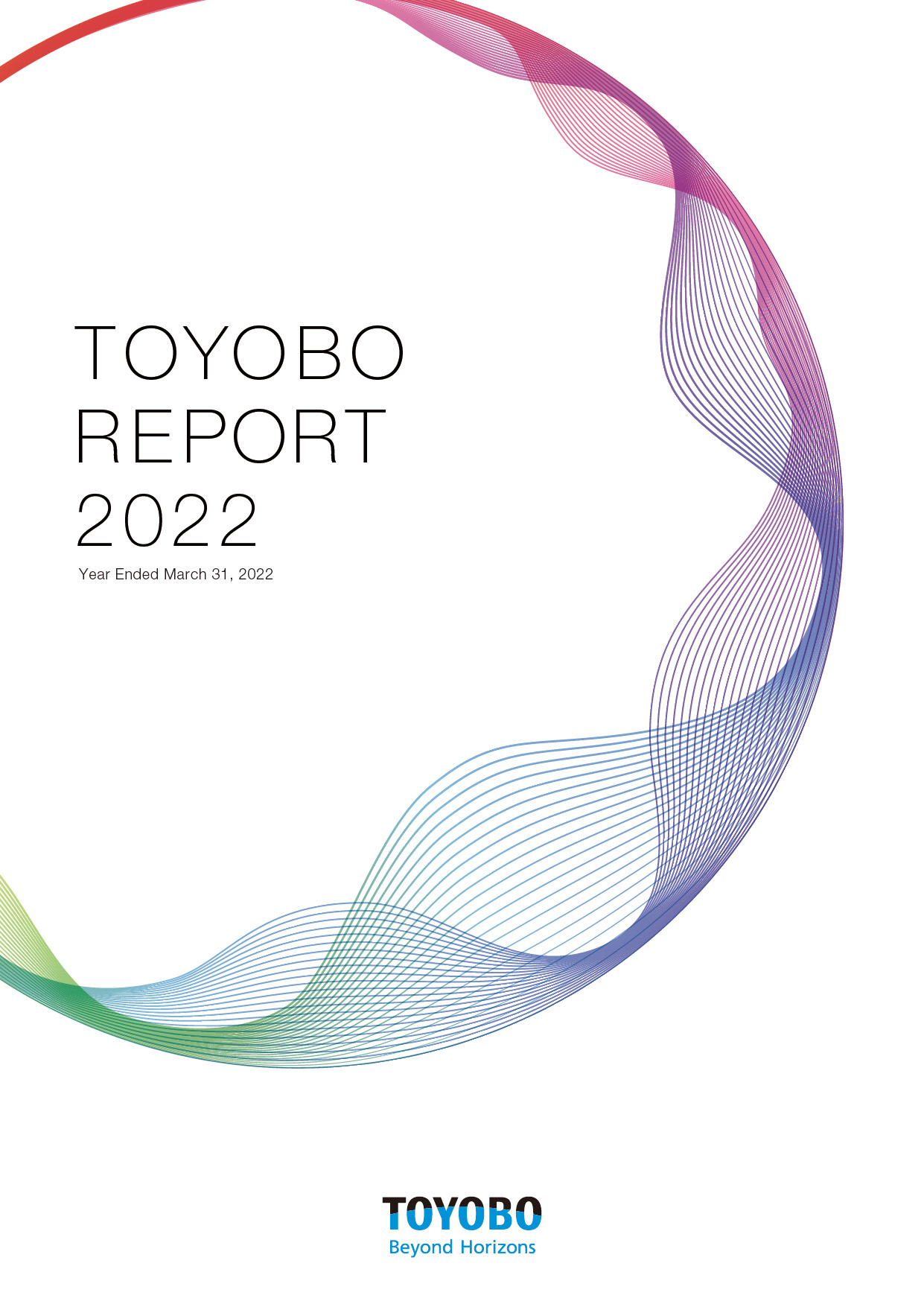 TOYOBO REPORT (Integrated Report)
This report outlines our company's value creation-oriented growth strategy, and presents an overview of our business operations. We actively utilize this report as a tool for dialogue with shareholders, investors and other stakeholders.
https://www.toyobo-global.com/sustainability/report/
Our website
Investor Relations
Here, we bring together investor relations (IR) materials such as financial results, annual financial reports and business results presentations for the benefit of shareholders and investors. We also present an overview of the company's current financial status and business performance, stock information, an IR calendar, and a FAQ, etc.
https://ir.toyobo.co.jp/en/ir.html
Annual Financial Report
Prepared in accordance with the requirements of Paragraph (1), Article 24 of the Financial Instruments and Exchange Act, the Annual Financial Report presents a summary of the company's current situation, details of its business areas, the current state of its facilities, its operational status, and its financial statements, etc.
https://ir.toyobo.co.jp/en/ir/library/securities.html
FACT BOOK
The FACT BOOK presents key financial data, for both the company as a whole and individual segments, covering a period of 11 years. It also presents non-financial data covering a period of five years.
https://ir.toyobo.co.jp/en/ir/library/fact.html
Sustainability-related Information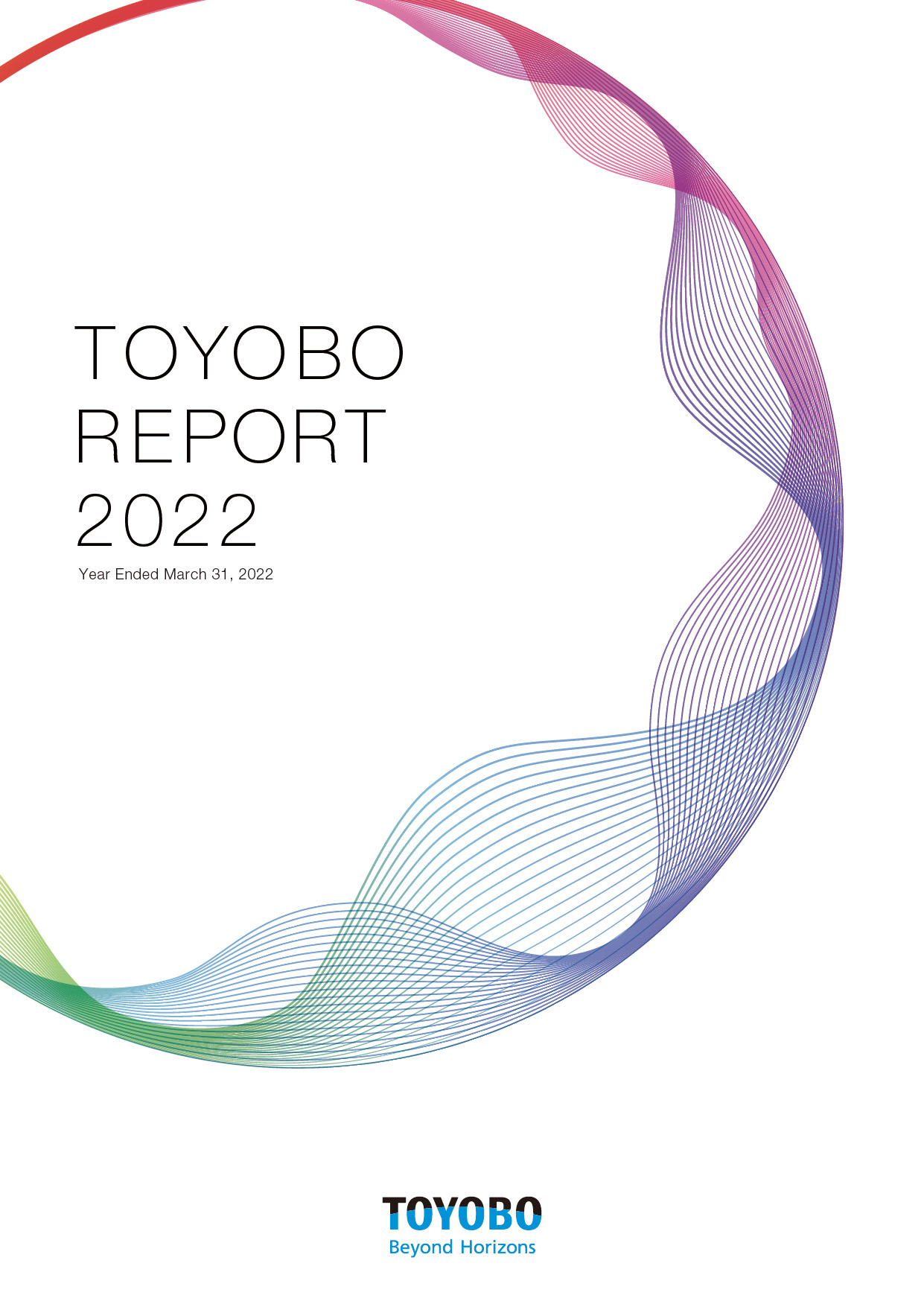 TOYOBO REPORT (Integrated Report)
This report outlines our company's value creation-oriented growth strategy, and presents an overview of our business operations. We actively utilize this report as a tool for dialogue with shareholders, investors and other stakeholders.
https://www.toyobo-global.com/sustainability/report/