(Overview by Solution)

Films and Functional Materials
Growth Strategy
We focus on creating environmental value added solutions, while expanding existing product sales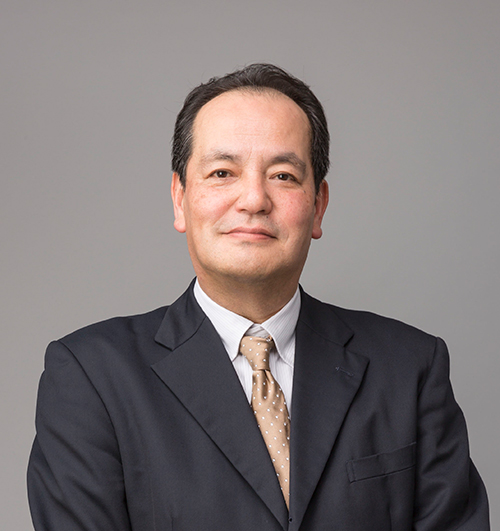 The Films and Functional Materials Solutions Division was created by combining our films, adhesives and coating-related operations.
Food loss is a growing social issue. In the packaging field, we will continue to increase sales of transparent vapordeposited film ECOSYAR®—a food storage film with excellent performance and cost. In the industrial films field, we intend to strengthen our capacity to supply COSMOSHINE SRF® by introducing offshore OEMs, while aiming to increase our market share from the current 35% to 50%. In mold releasing films for MLCC, we aim to raise our market share from 25% to 30% to meet solid demand, by expanding facilities at the Tsuruga Research and Production Center.
As well as increasing sales of these existing products, we will accelerate new cross-departmental initiatives. The deepening collaboration between the films and functional materials departments is one example of this. We aim to boost sales and realize efficiencies through deeper information sharing between the two departments. We will also tackle the challenge of creating new value and solutions by optimally integrating our assets in various fields.
We will also focus on the development of biomass-derived polymers in cooperation with the new Renewable Resources Business Development Department, as we aim to become a global leader in environmentally sound products and solutions.
Future Vision
No.1 global manufacturer of eco-conscious films
Comprehensive provider of resins
<Key Products>
Films, functional materials (VYLON®, HARDLEN® / plastics processed products)
Value Creation Flow
Process
ESG aspects

■

Related material issues



Enhancement of positive effects (increasing opportunities)




Mitigation of negative effects (reducing risk)

Procurement

Resource circulation

Procuring recycled raw materials from PET bottles

(Films)

Product life cycle management

Manufacturing

Preventing climate change

Installation of gas cogeneration facilities, conversion of fuel from coal to gas

Reducing greenhouse gas emissions

Resource circulation

Re-use of recycled raw materials
Crisper®, KAMISHINE®, SPACECLEAN®, CYCLE CLEAN®, RESHINE®

(Films)

Re-use of non-conforming products
COSMOSHINE SRF®

(Films)

Re-use of HAGIPRO resin*
full-scale start of production scheduled for October 2021

(Films)

* Impurity-free PET made by removing the surface treatment of films that would otherwise reduce recyclability

Product life cycle management

Sales / Use

Solutions for customer challenges and social issues

Saving resources and reducing GHG emissions by using recycled raw materials and developing thinner products
Shrink film SPACECLEAN®
Film of recycled PET resin CYCLE CLEAN®
Film of plant-derived raw materials BIOPRANA®
Enables long-term food storage, reducing food loss
Transparent vapor-deposited film ECOSYAR®
Enhances the performance of communications equipment
Polarizer protective films for LCDs COSMOSHINE SRF®
Mold releasing films for MLCC COSMOPEEL®
Replaces metals, reducing weight
Copolymerized polyester VYLON®
Does not use solvents, reducing environmental impact
Environmentally conscious printing plates Printight®, Cosmolight®

Ability to provide solutions (contribution through our business)




Reducing greenhouse gas emissions




Reducing environmental impact



Disposal / Re-use

Resource circulation

Collecting and recycling silicon-coated films

(Films)

Product life cycle management
Major ESG Topics in Business Processes
Resource circulation
We promote resource circulation by collecting offcuts from the manufacturing process and used end products, recycling them and using them as materials. We also help to reduce the volume of resources used by developing high-strength and thin products.
Preventing climate change
We continue to install gas cogeneration facilities, which can efficiently use the waste heat produced from power generation. We are also promoting conversion of fuel from coal to gas. Through these initiatives, we are reducing CO2 emissions.
Value Provided Through Products and Services
Films that help reduce food loss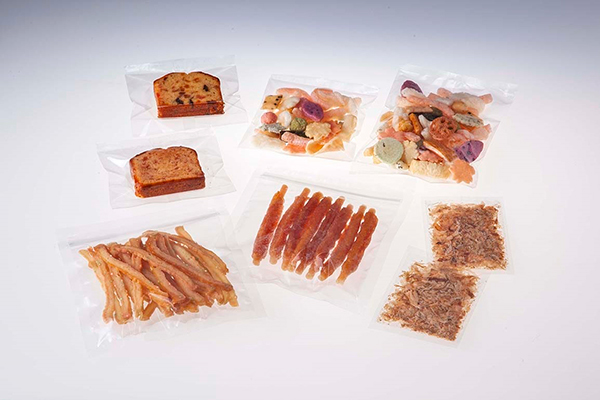 The transparent vapor-deposited film ECOSYAR®, which demonstrates outstanding gas barrier characteristics, is ideal for long-term food storage and helps to reduce food loss.
As no metals are vapor deposited, the film is also suitable for heating in microwave ovens.
Films that enhance the functionality of LCD displays
COSMOSHINE SRF® polarizer protective film for LCDs is a product that eliminates the coloration caused by birefringence seen in conventional polyester films. With the increasing size of LCD TVs, as well as the shift to bezel-less screens and open-cell panels, the product has gained a large market share.
Films that help save resources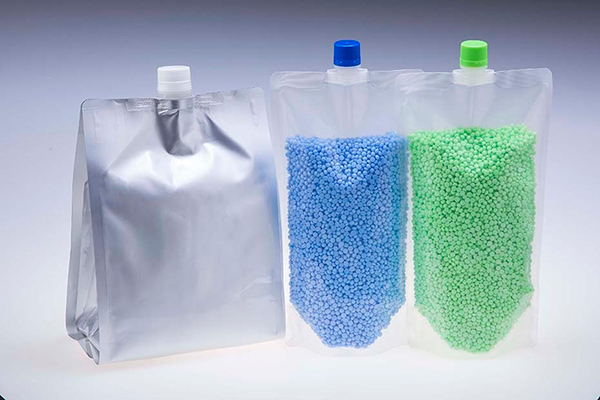 Toyobo develops and provides films for PET bottle labels that help to save resources through the use of recycled raw materials and a thinner product profile. For example, CYCLE CLEAN®, a film of recycled PET resin, has increased the ratio of recycled resin to a world-leading 80% while retaining the properties of conventional products.
Meanwhile, the heat-shrinkable polyester film SPACECLEAN® is the world's thinnest polyester film, at 20 µm. This is at least 50% thinner than conventional products, and helps to significantly save on resources.
Mold releasing films for ceramic capacitors, supporting the shift to IoT
Ceramic capacitors are multipurpose electronic components that adjust electric current and temporarily store electricity. They are used in various types of electronic circuit.
Our mold releasing films for MLCC, including COSMOPEEL®, are essential to the production of ceramic capacitors. Toyobo is the only manufacturer with an integrated process from production of the raw film to coating of the releasing layer, supporting the spread and development of IoT and AI.