(Overview by Solution)

Lifestyle and Environment
Growth Strategy
We employ our unique technologies to help solve global issues such as climate change and water shortages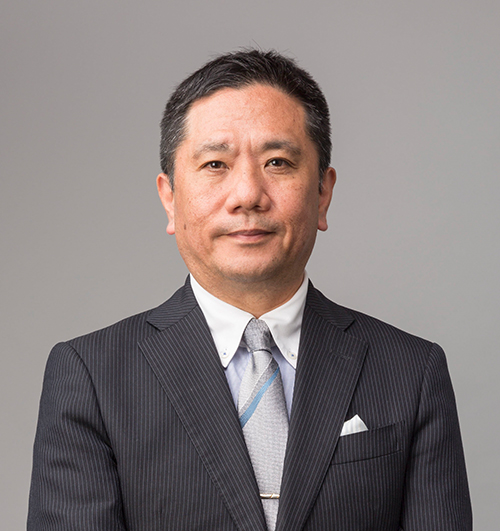 The Lifestyle and Environmental Solutions Division targets fields that relate to our daily life and the surrounding environment. Previously, each division had an independent strategy, but from now on this Division will gather information and draw up strategies that match growth markets to the technology assets of each division and affiliated company. We will provide in-demand solutions to our customers and society, expand our existing businesses, and accelerate the creation of new business opportunities.
In particular, we will proactively contribute to resolving various global issues with our unique membrane/filter technologies and functional materials—including climate change, air pollution and water shortages, where urgent action is needed.
More specifically, we will be focusing on water-related businesses, in addition to systems and filters that recover VOCs—one of the causes of photochemical smog. With regard to membranes used in desalination plants, our unique RO membranes have been helping to resolve water shortages. In the coming years, we will be actively developing and expanding sales of more energy-efficient forward osmosis (FO) and brine concentration (BC) membranes, which are similarly used in the desalination process (the latter are also effective in purifying industrial wastewater).
Based on the slogan "breaking down conventional barriers," the newly formed Lifestyle and Environmental Solutions Division will work with speed as we combine the technological know-how in our product offerings of each division.
Future Vision
Leading global manufacturer of functional nonwoven fabrics
Environmental solutions provider
Industrial and consumer materials provider with functional textiles and trading expertise
<Key Products>
Desalination membranes, wastewater treatment systems, equipment for VOC emissions treatment, high-performance nonwoven fabrics (various applications including automotive components, materials, filters), chemical synthetic fiber, super fibers, textiles
Value Creation Flow
Process
ESG aspects
■ Management base




Enhancement of positive effects (increasing opportunities)




Mitigation of negative effects (reducing risk)

■

Related material issues
Procurement

Resource circulation

Use of renewable plant-derived materials

(Environment, Functional Textiles)

Use of materials recycled from PET bottles

(Nonwoven Fabrics, Functional Textiles)

Product life cycle management

Manufacturing

Preventing climate change

Energy conservation through systems improvement and greater production efficiency

(Nonwoven Fabrics)

Reduction of transport-related GHG emissions through local production

(Nonwoven Fabrics, Environment, Functional Textiles)

Reducing greenhouse gas emissions

Quality and customer health & safety

Regular Quality Assurance meetings with customers to strengthen quality control

(Nonwoven Fabrics, Functional Textiles)

Safety, disaster prevention, quality

Developing human resources

Active employment of local workers by Saudi Arabian affiliated company

(Environment)

Chinese affiliated company has assigned local workers to managerial and sales positions

(Nonwoven Fabrics, Functional Textiles)

Human resource management

Sales / Use

Solutions for customer challenges and social issues

Supplying the world with safe water
Seawater desalination and wastewater treatment systems
(RO, BC, FO membranes)
Harmful substances are adsorbed, reducing the impact on the environment
Activated carbon fiber K-Filter®, Equipment for VOC emissions treatment
Functional nonwoven fabrics (electret air filter ELITOLON®, heavy metal ion adsorbent spunbond COSMOFRESH NANO

™

)
PPS fibers for bag filters PROCON®
High functionality, recyclable, enhanced comfort
Three-dimensional cushion material BREATHAIR®
Reduces weight and conserves resources
Super fibers IZANAS®, Tsunooga®, ZYLON®

Ability to provide solutions (contribution through our business)




Reducing greenhouse gas emissions



Disposal / Re-use

Resource circulation

Hollow fiber membrane materials are biodegradable after disposal

(Environment)

Health & safety of local residents

Prevention of soil contamination, control of poisonous gases during combustion

(Environment)

Reducing environmental impact




Product life cycle management




Reducing environmental impact
Major ESG Topics in Business Processes
Resource circulation
We are committed to selecting raw materials with a focus on resource circulation. For example, hollow fiber membranes use renewable plant-derived materials and in 2010, Toyobo achieved Biomass Mark* Certification. In addition, polyester staple fibers use materials recycled from PET bottles.
* Biomass Mark: A mark awarded to environmental products that use biomass and comply with quality and safety-related legal regulations, criteria and standards.
Preventing global warming
As well as reducing the volume of CO2 emitted in manufacturing processes, we are cutting CO2 emissions during transportation. For example, we manufacture desalination membranes in the Middle East to provide for the desalination plants there.
Developing human resources
We have established local affiliated companies in the Middle East and other regions, and local affiliated companies in China and emerging markets actively hire local workers, contributing to industrial diversification and employment creation.
Value Provided Through Products and Services
Activated carbon fiber for recovery of VOCs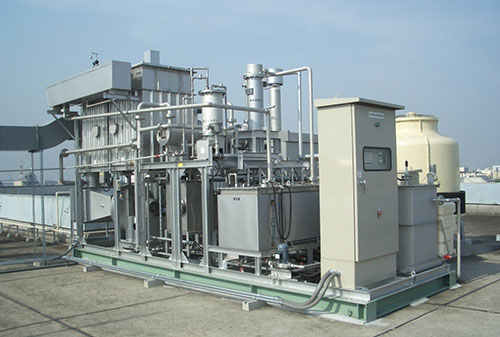 K-FILTER® is a uniquely activated carbon fiber developed by the Toyobo Group, which we are the first to commercialize in the world. Over 1,500 equipment for VOC emissions treatment using this filter have been supplied both in Japan and internationally, and are helping to prevent air pollution.
Membranes for desalination and wastewater treatment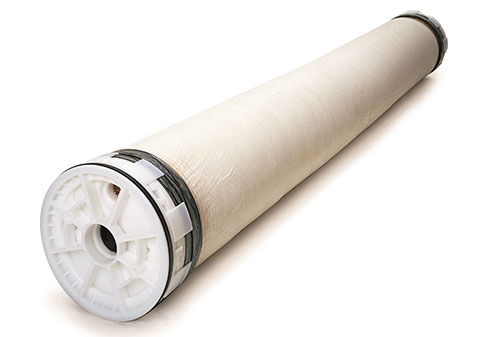 Numerous large-scale desalination plants in the Middle East have adopted the Toyobo Group's RO membranes for desalination, to eliminate water shortages.
We have also developed the BC membranes for wastewater treatment, based on our RO membrane technology. It is more energy-efficient than the existing evaporation method.
Filters that protect the body from harmful substances
The electret air filter Elitolon® is used in masks, air purifiers and air conditioning systems, among other applications. It protects the body from dust, tobacco smoke, NOx, SOx, radioactive iodine, PM2.5, viruses, etc.
Nonwoven fabric for preventing soil contamination, etc.
Functional PET spunbond nonwoven fabrics, which use recycled polyester materials, have a variety of applications including automotive, construction, civil engineering, packaging, and hygiene products.
They help protect the environment and mitigate companies' environmental impact in various ways, including preventing soil contamination.
Cushion materials with high antibacterial properties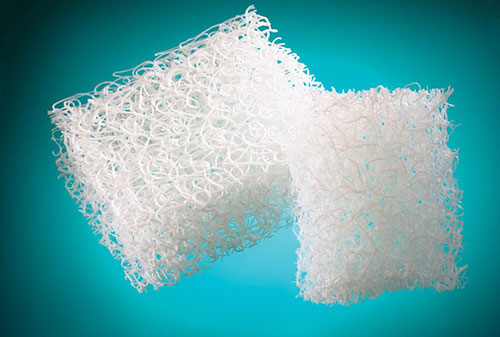 The three-dimensional cushion material BREATHAIR® excels in air permeability, cushioning characteristics, water permeability, and durability. It also includes antibacterial properties, and is widely used in hospitals and nursing care facilities.