(Overview by Solution)

Mobility
Growth Strategy
We optimize Group synergies to meet social and market expectations, including improving environmental performance and safety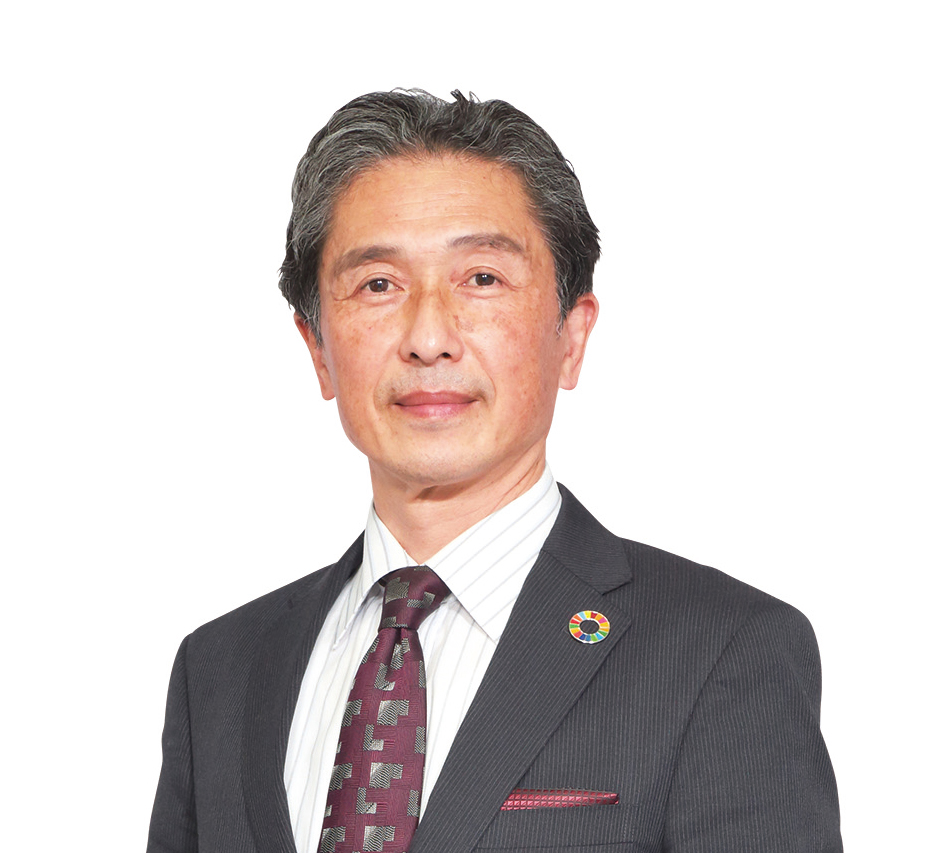 Against a backdrop of technological innovation in various fields and increasing consumption of lifestyle services, the automotive industry is entering a 1-in-100-year period of great change, with further market expansion anticipated.
In our engineering plastics business, where replacing metal with plastic components helps to realize more lightweight products and reduce CO2 emissions, the Mobility Solutions Division has established systems for rapidly gathering information from our sales bases worldwide and developing/proposing products. This has resulted in a comprehensive lineup of materials, and we are expanding sales through a combination of advanced technology and attentive after-sales support.
In the airbag business, which supplies products that keep passengers safe, we aim to double net sales by recovering market share in Asia following the establishment of a new fabric plant in Thailand, and by stepping up sales promotion to multinational customers.
In addition, more than 10 business divisions and operating departments within the Toyobo Group provide a variety of automotive materials. Going forward, we aim to create synergies by promoting Group cross-organizational systems and initiatives, including a "Mobility Marketing Strategy Department" and "Mobility Strategy Council." We are aiming to achieve further growth through participation in CASE*1 and MaaS*2 projects, development of composite materials, and initiation of M&A.
*1 Abbreviation of "Connected, Autonomous, Shared, Electric." Refers to the latest technological advances in automobiles
*2 Abbreviation of "Mobility as a Service." Refers to the provision/use of various forms of transportation as a one-stop service, and the systems for that
Future Vision
No. 1 global airbag fabric manufacturer
Top-tier engineering plastics manufacturer
Partnerships with global automakers
<Key Products>
Engineering plastics, airbag fabrics, etc.
Realizing our vision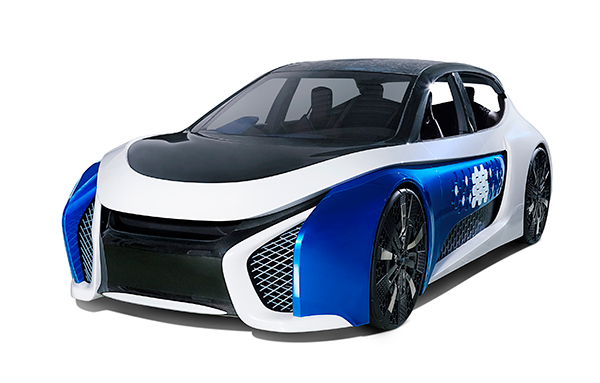 The Mobility Solutions Division aims to create social value through the fusion of materials and technology in areas such as textiles, films, resins and healthcare, cultivated by the Toyobo Group over many years.
Through active collaboration with customers, academic institutions and partnering technology firms, we propose total solutions in areas targeted by the future mobility market, such as improving comfort in the interior space of vehicles, eliminating the painting process and significantly reducing CO2 emissions by shifting to monomaterials, and extending cruising range through improved electric power efficiency.
Value Creation Flow
Process
ESG aspects
■ Management base



Enhancement of positive effects (increasing opportunities)


Mitigation of negative effects
(reducing risk)

■

Related material isssues
Procurement

Chemical substances management

Conducting reviews to ensure compliance with legal regulations and switching to alternative components

Reducing environmental impact

Resource circulation

Promoting use of recycled resin

Product life cycle management

Manufacturing

Preventing climate change

Establishing efficient production methods, promoting energy conservation

Reducing greenhouse gas emissions

Developing human resources

Hiring local workers in overseas plants
Providing technology support to domestic and overseas Group companies

Human resource management

Worker health & safety

Raising awareness of preventive maintenance to prevent accidents

Safety, disaster prevention, quality

Sales / Use

Solutions for customer challenges and social issues

Reducing GHG emissions, enhancing energy efficiency and improving safety in next-generation mobility
Helping to realize a pleasant vehicle interior space (safety and comfort)


Engineering plastics:
Polyester resin specially targeted for injection molding VYLOPET®
Thermoplastic polyester elastomer PELPRENE®
High-performance polyamide resin GLAMIDE®
Biomass polyamide resin VYLOAMIDE®
Thermoplastic stampable sheet QuickForm®

Non-coated and coated fabrics for airbags

Ability to provide solutions (contribution through our business)




Reducing greenhouse gas emissions

Disposal / Re-use

Resource circulation

Collecting and recycling airbag fabric offcuts, and recycled as engineering plastics resins
Collecting and recycling packaging film offcuts, and recycle as engineering plastics resins

Product life cycle management



Major ESG Topics in Business Processes
Resource circulation
We are working to recycle resources that were previously discarded, by collecting and utilizing offcuts from the manufacturing process. For example, we collect the fabric offcuts that are produced during airbag manufacturing and recycle them into highly heat-resistant resin. We also re-use certain packaging film offcuts as the raw material for engineering plastics.
Preventing global warming
By combining the Toyobo Group's functional materials (resins, adhesives, films, etc.), we aim to reduce and substitute the processes for vehicle painting lines—said to consume the most energy during automobile production—and help to realize Japan's "Well-to-Wheel Zero Emission" challenge.*
* A policy set out by Japan's Ministry of Economy, Trade and Industry, which aims to reduce greenhouse gas emissions from energy production and vehicle travel to zero
Developing human resources
As Toyobo's operations become increasingly global, we actively employ local workers to optimize operation of our overseas plants. We also provide technical support to our domestic and overseas Group companies to develop human resources.
Value Provided Through Products and Services
Engineering plastics contribute to vehicle weight reduction
High-performance polyamide resin GLAMIDE® contains 70% reinforced fibers, far exceeding global standards. This gives it sufficient strength as an alternative to metals, contributing significantly to reducing component weight. High-melting-point polyamide VYLOAMIDE® is made from biomass, but also has outstanding heat resistance and cuts water absorption—a shortcoming of nylon—to one-third that of previous polyamide resins.
Thermoplastic stampable sheet QuickForm® demonstrates high strength and high elasticity, as well as outstanding impact resistance, and contributes to lighter component weight. We also anticipate its use in the structural components of automobiles.
Thermoplastic polyester elastomer PELPRENE® has excellent heat and oil resistance, and a lower specific gravity than vulcanized rubber, while its thermoplasticity makes it suitable for re-use. As a result, it has various applications.
Airbag yarn and fabrics, keeping passengers safe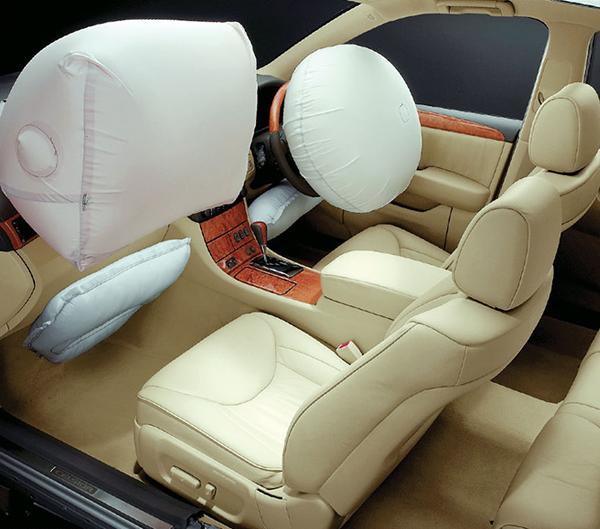 The airbag yarn and fabrics provided by the Toyobo Group are used in 40% of all airbags worldwide.
ECOKURELEAF® is a nylon resin for molding materials, manufactured from the offcuts of fabrics collected during the manufacturing process. It is re-used as a material in engine covers and airbag covers.