Establishing a Foundation to Create Synergies in Expanding Markets
Complementing the technologies and human resources of two companies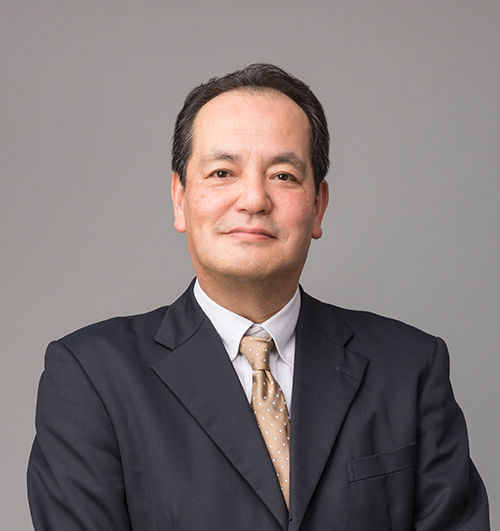 In fiscal 2020, Toyobo Group entered into a stock purchase agreement with Teijin Limited for its subsidiary Teijin Films Solutions Limited to become a member of our Group. We changed the name of the company to Toyobo Film Solutions Limited and completely integrated it within our
existing businesses in fiscal 2022.
Since signing the purchase agreement, we have worked while being mindful of the post-merger integration (PMI) process. We specifically created a meeting structure for each process, including sales, technology, research and logistics, and both companies took various opportunities to hold discussions. Furthermore, we held monthly debriefing sessions to share information closely, experienced no major obstacles to the integration process by clearing all issues one by one, and are proceeding with operations smoothly even after the completion of the integration.
I think one of the main reasons for this was the shared values of helping the larger society and growing as companies in the corporate philosophies of the Teijin and Toyobo Groups, which are "In Harmony with Society" and Jun-Ri-Soku-Yu (adhering to reason leads to prosperity), respectively.
Demonstrating synergies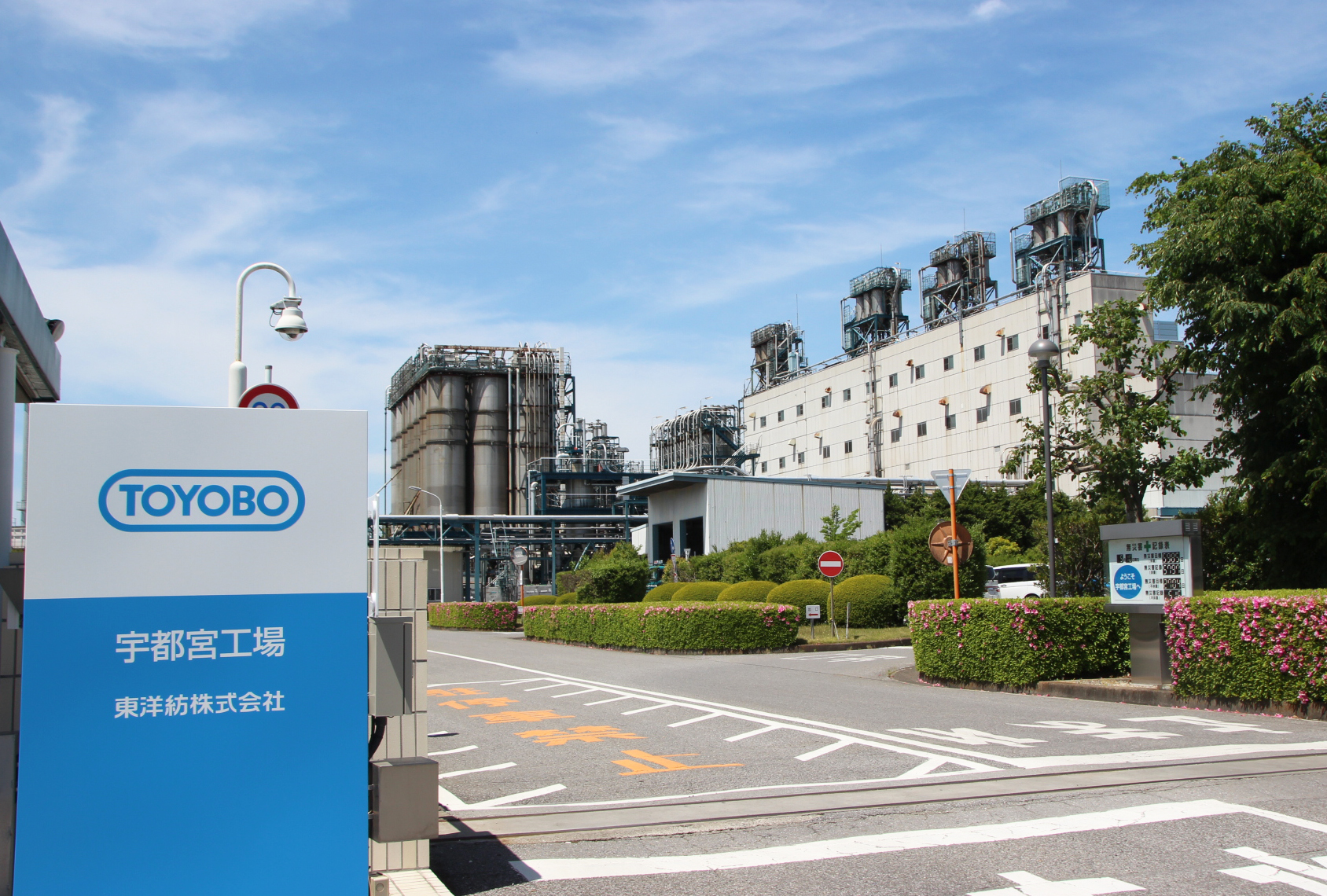 With the demand for IoT-related products rapidly growing, we anticipate that demand for mold releasing films for MLCC will continue to steadily increase into the future.
Toyobo was always dominant in products for small ceramic capacitors, while Teijin Film Solutions Limited was strong in premium market segment products for larger sizes. We directly expect there to be synergies through integration in this field. There are also many other products and fields with demonstrable synergies. In fiscal 2021, we established an independent department within the Marketing Strategy Department to consider ideas that will bring about future development so we could further develop new products to grow sustainably. We plan to use this to plant the seeds that will become the pillars for our revenue in five and ten years in the future.
In addition, we will put our focus on providing products that are unique to the Group and cannot be emulated by others, and explore the possibility of multilaterally creating synergies.
Synergies
Product
Synergies
Mold releasing films
for MLCC

TEIJIN

 Has long sold large in-line release films, that form a coating layer during film formation, in the premium market segment


TOYOBO

 Developed release films for the production of extremely small ceramics
➡ Combination allows sharing of various information and technologies
PEN films

TEIJIN

Developed heat-resistant PEN films new to Toyobo


TOYOBO

 Many film customers with optical applications and general industrial uses, and high market share
➡ Demand of PEN films is increasing due to insulation of wind power generation motors, etc. Plans to develop new products through combination of PEN films and Toyobo's strong markets, and by improving raw materials
Laminating films for cans

TEIJIN

 Lineup of laminating films for food cans


TOYOBO

  Lineup of laminating films exclusively for beverage cans
➡Demand for canned goods expected to increase, especially in U.S.
Investing in COSMOSHINE SRF

®
We will also continue to concentrate on COSMOSHINE SRF®, a polarizer protective film for LCDs used in TVs and other devices. Demand is strong, and with the Inuyama Plant production line that was expanded in July 2020 to be fully operational in fiscal 2022, we will be able to provide a more stable supply to the world.
However, we will need to carefully ascertain how long this demand will continue in the medium- to long-term future. We have also seen the arrival of OLEDs, micro-LEDs and others as competing products to replace LCDs, and they may develop their advantages and expand in market share. In addition, LCD display manufacturers from South Korea are moving production to China, and Chinese manufacturers may have a large presence in the future. We will carefully watch these trends while considering capital and R&D investments.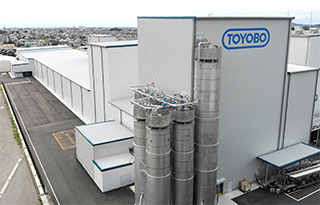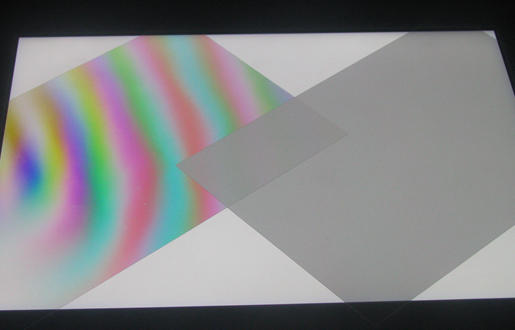 Becoming the No. 1 global manufacturer of eco-conscious films
Our long-term goal is to become the No. 1 global manufacturer of eco-conscious films in the films and functional materials field. Currently, by adopting bio-based raw materials, reducing the amount of raw materials through the development of thin and high-strength films, promoting the development of material recycling1 and chemical recycling2 for films and other such initiatives, we aim to contribute to the realization of a circular economy and measures to combat climate change. We have expanded the food packaging film business and commercialized products as being eco-conscious, and they have received more attention in recent years, with sales growing steadily. We believe that this technology eventually can be adopted in industrial films.
The Group will continue to develop films with less environmental impact, in addition to various technologies contributing to creating a circular economy.
1 Reusing resins without changing their chemical composition
2 Reusing raw materials by changing their composition through chemical reactions